Creating Change With Our Green Initiatives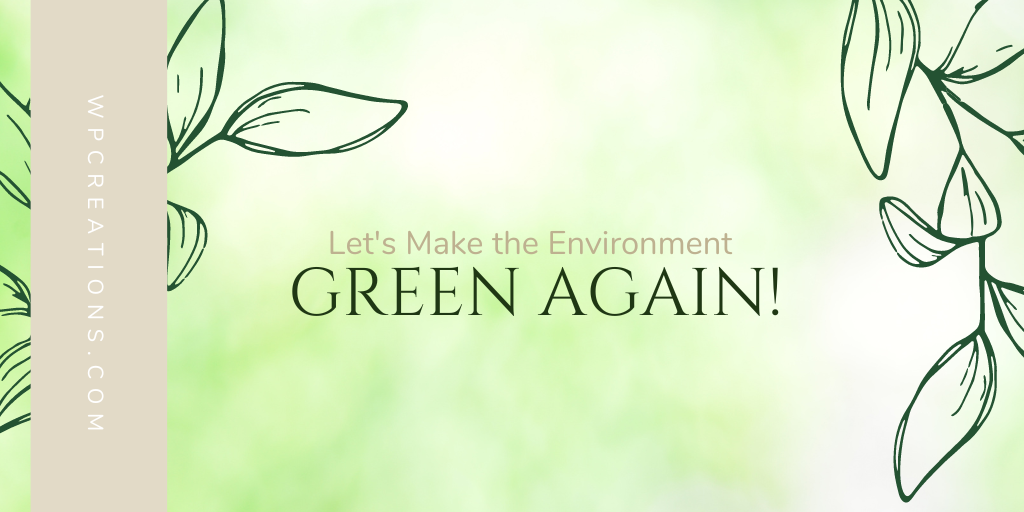 Our kids' futures are the motivation for change, and our franchisees are the driving force behind the decisions.
The beautiful thing about working with a team of women is the wide range of experiences, life skills and knowledge each individual owner comes to the table with. When provided the opportunity to share with the team, we as a whole, get better. We make changes, we learn and we grow. As individuals, we each bring something to the collective.
Some of our franchisees are well versed in being environmentally conscious and with that, they have brought to the forefront ways in which we can reduce waste. Since the conversation was sparked, we have made every effort to create change.
WP Creations is proud to be taking steps in the right direction to reduce our carbon footprint.
We are in the business of creating keepsakes of moments in time which makes us all too familiar on how quickly time goes by. If we want our kids to grow up in an environmentally safe world, we need to act fast. We are determined to take steps to reduce waste which also comes at a cost savings to our franchisees.
Here are some of the changes we have made over the last little while and look forward to continue to make changes wherever possible.
Plastic Bags: A few years ago, we used up the last of our plastic bags and have been successfully using paper bags for pick up. They are recyclable and biodegradable and have been weight tested to support the needs of carrying our precious products.
Poly Bags: Mixing our moulding material and cement is as much of an art as a science and plays a key roll in the success of our ability to lifecast. We have been testing our artists' ability to mix in bowl technique thus reducing the need to for poly bags. It is common practice in the art industry therefore it will allow our artists to have even smoother materials to work with. If mixing in the bowl does not work for some artists, we are in the process of testing a few bio degradable bags for durability. In some cases, we're finding our poly bags don't have to be single use and we're also testing re using them!
Jewelry Packaging: It is important to us that we provide all the necessary packaging to help keep your jewelry long lasting therefore a jewelry cloth and a small plastic bag to keep your sterling silver stored in when not being warn is still provided. We have however moved from organza bags that are usually made from silk or polyester to a burlap bag that is eco-friendly, disposable and biodegradable.
Moulding Material: Is a form of custom dental alginate that is a safe, quick casting material used by dentists to make impressions of your mouth. It is safe to eat, hypoallergenic and compostable.
Shipping: Our previous business model had each location driving around to several stores or shipping in from several locations supplies that were needed to maintain the business. Now with bulk orders and most items being available directly through our head office, we have reduced the amount of unnecessary driving and shipping. This has also saved our franchisees with young children time and convenience.
We are continuously looking for ways to reduce our carbon footprint and welcome any feedback you may have. Knowledge is key and when we know better we do better.
Back