Photo Crystals – Many Gifts to Help Treasure a Memory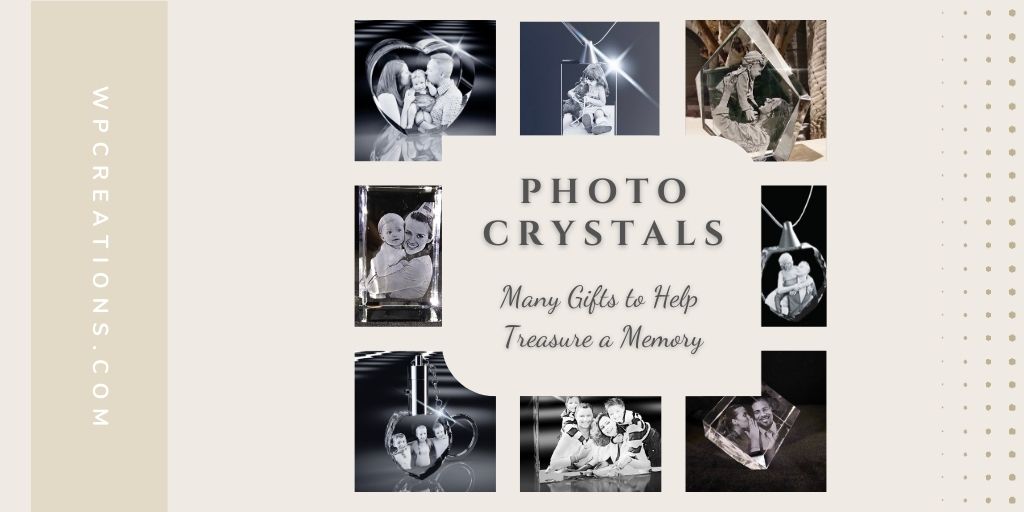 We are so excited to announce our latest crystal products.
Have you ever thought about how life would be if you could see into the future? Or have ever spoken about 'if only you had a crystal ball'? Well, we have something for you! No…..unfortunately, we won't be able to help increase your psychic abilities, but we can help with the crystal ball part!
We have expanded our line of Photo Crystals and now offer MANY new shapes and styles…..including a crystal ball!
We have so many beautiful options and have polled our WP Creations artists to gather their top 3 favorites.
Our all-time favorite crystal still is the classic crystal ornament! We just love this versatile crystal, it makes the absolute best gift! That said, the top choices for new releases are as follows: 
1. Heart Crystals
2. It is a 3-way tie! The prestige, the corner diamond, and of course the Crystal Ball!
3. Notched crystal as it's perfect for a collage of photos.
The crystals are created from a digital image. It is as easy as choosing your favorite photo and then emailing it to your local WP artist!!
Most crystals even come in different sizes depending on what you want to display. And, did I mention you now have a choice of bases too?
All crystals are now available, contact an artist nearest you to order!
Author: Samantha Stark-Johnson – Barrie WP Creations
Back